We've been serving Preston since 1898.
Preston Public Library was founded when lawyer Charles H. Brown and judge Lucius Brown gifted the town of Preston a parcel of land located on present day Route 164 in Preston City. The Brown brothers also donated enough money to construct a 500 square foot library on this land and purchase 300 new books for the new library. A library board of trustees made up of local men and clergymen was created. They accepted the Brown brothers' gift and oversaw the library construction and operations. Miss Charlie Hallett was the first librarian and served for over 50 years.
The new library was funded by bequests. The interest was used for new books and maintenance. When funds were scarce, board members asked for contributions of $1.00 from local residents to keep the library open. In the late 1950s, monies from the town of Preston were set aside for the library. Donations from the Preston City Fair Association were also made. The library began getting more involved in community activities, including local elementary school projects, in the late 1970s.
Due to Preston's population growth, the community's desire to develop and enrich its educational opportunities, and rapidly developing technological advances of the time, the present library building was deemed incapable of providing adequate services to patrons. A library building committee was formed. Members traveled throughout Connecticut to visit existing libraries to get ideas on the new library's design. The 5,040 square food library was built on Route 2 next to the Preston Town Hall and opened in September 1988. The total cost of the project was $665,000 with about half coming from state and federal grants.
Since 1988, the Preston Public Library has served the needs of Preston residents. The library board of trustees recently completed a community needs assessment which showed the changing needs of Preston residents. They are using the assessment data to create a strategic plan for the library to better serve the needs of the community.
Diane Deedy, Director
Andrea Buka, Technical Services Manager
Marianne Greenwood, Digital Assistant
Kristine Rosal, Technical Services Library Assistant

Genevieve Wakely, Youth Service Library Assistant,
Kate Allingham
Pat Bell
Kelly Ennis-Davis
Edith Sowa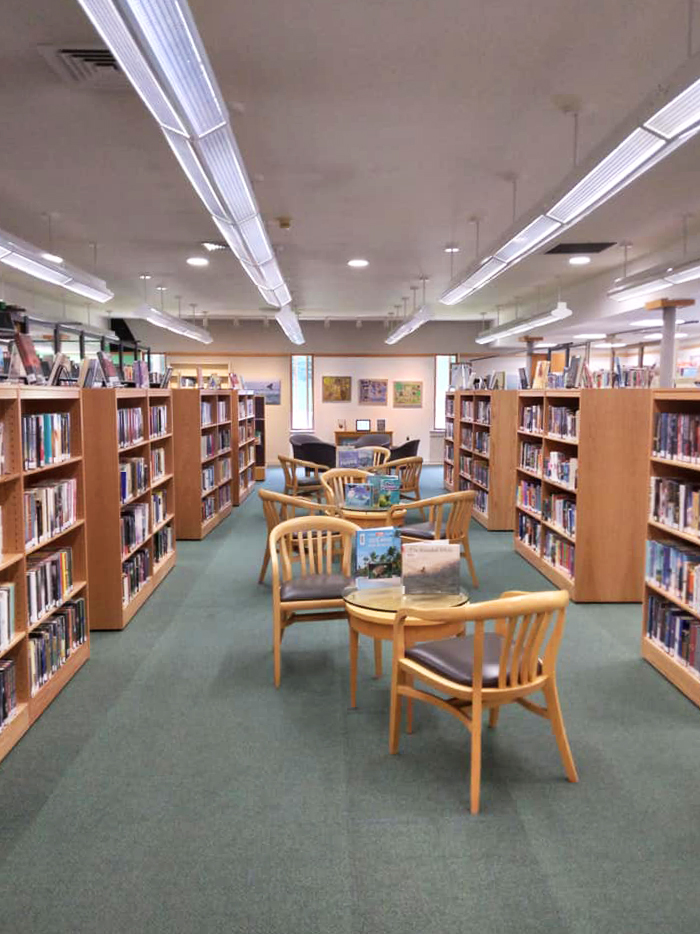 Board of Trustees Openings
The Library Board of Trustees is currently seeking interested individuals of the community to join its Board. 
The Library Board of Trustees is charged with establishing library policies, overseeing the expenditure of funds and the overall operation and management of the library.
Meetings are held at 6:30 p.m. on the second Monday of each month at the library.
Interested individuals are requested to send a letter of interest to  Board Trustees at prestonlibraryboard@gmail.com.
Candidates will be contacted for an interview prior to selection by the Board.